( 07/04)
Hello everyone I have add a bunch of Movie Captures to the gallery.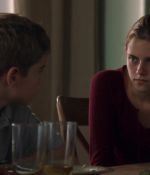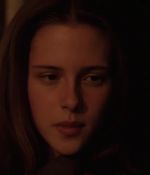 ( 06/28)
Check out the official Charlie's Angels Trailer starring Kristen Stewart!
( 04/04)
A young woman named Savannah Knoop spends six years pretending to be the celebrated author JT LeRoy, the made-up literary persona of her sister-in-law.
( 11/28)
Kristen Stewart is in talks to star in TriStar Pictures' "Happiest Season," sources tell Variety.

The studio acquired worldwide rights to the pic from writing duo Clea DuVall and Mary Holland earlier this year. DuVall is also on board to direct, which would mark her directorial debut at the studio level.

Marty Bowen and Isaac Klausner will produce with Jaclyn Huntling overseeing for Temple Hill.

The film tells the story of a young woman whose plan to propose to her girlfriend while at her family's annual holiday party is upended when she discovers her partner hasn't yet come out to her conservative parents.

Hannah Minghella and Shary Shirazi will oversee the project for TriStar Pictures.

Stewart already has a good relationship with Sony, which owns TriStar, as she is currently set to star in the studio's reboot of "Charlie's Angels." The movie is being directed by Elizabeth Banks and also stars Naomi Scott and Ella Balinska.

In addition to "Charlie's Angels," Stewart has a handful of films set to bow in 2019 that include the Chernin movie "Underwater" as well as "Against All Enemies," in which she will star as actress Jean Seberg. She was most recently seen in the Lizzie Borden film "Lizzie."

She is repped by Gersh.
( 09/15)
"Watch. I'm gonna say all this, and then you're gonna be like, 'You guys didn't do that at all," Kristen Stewart joked about her upcoming "Charlie's Angels" reboot that is about to head into production.

While promoting historical biopic "Lizzie" with co-star and producer Chloe Sevigny, Stewart noted that the new "Angels" "is still gonna be fun and 'Charlie's Angels'-y, but will also be current and modern."

One of those modern updates, of course, is Elizabeth Banks playing Bosley, a role traditionally played by a man in previous iterations. Banks will also direct the film.

While Stewart claims that she loved the previous installments and thinks they are hilarious, she stopped herself before striking a comparison with the new film. "God, it's so funny. I know if I say this a certain way, I know that this will be written down. But it's not such a bad thing," she said.

"It's kind of like a 'woke' version."

Sevigny chimed in, adding that today's audience does not take "frivolity" lightly. Stewart agreed, explaining how "there's a kitsch nature to the last ones that was super fun. But nowadays, if you see a woman in combat, everything should be completely and utterly within their ability."

"Charlie's" will also feature a "whole network of angels," according to Stewart. "It's not just three. Women across the entire globe are connected and helping each other," she said.

Noting how the new Angels "work together really, really beautifully," no word has come up yet if former Angels Cameron Diaz, Drew Barrymore, or Lucy Liu will be making any cameos.

"I don't know. I'll ask them though. I'll hit them up. I'll be like, 'Hey guys, you know,'" Stewart said.
( 08/25)
"We are not trying to do an impression of the last one," the actress said about the 2000 and 2003 films starring Drew Barrymore, Cameron Diaz and Lucy Liu.
Kristen Stewart spoke about the latest film adaptation of Charlie's Angels with Entertainment Tonight in a story published on Thursday (Aug. 23).
"We are not trying to do an impression of the last one," the actress said about the 2000 and 2003 films starring Drew Barrymore, Cameron Diaz and Lucy Liu. She added that director Elizabeth Banks has her own vision for the story. "I think Liz is like so genuinely naturally funny all the time anyway," she said.

The new story takes the detective agency premise from the original 1976-1981 series, as well as the film adaptations, with the Townsend Agency now a security and intelligence service. The new adaptation will focus on the next generation of Angels.

The film's cast includes Stewart, Naomi Scott and Ella Balinska as the newest Angels, while Banks will take on the role of Bosley, who acts as a guide for the Angels.

Stewart revealed that she has already begun training for the film. "I have been boxing a bit, which I have never done," she said. "I am so addicted to it. As soon as I have to actually start sparring though, I realize what I am doing is intended to fight people. I am like, it really is assaulting and I really hate it. But all I am doing lately is talking to Liz, and can't wait to meet the other girls and I leave on Sunday … gonna start doing more fight training, getting more aggressive quite soon."

Lucy Liu told Entertainment Tonight that she has given her blessing to the new film. "To me, I think it's very exciting," said Liu. "It's like Sherlock Holmes. The material in itself is a very different type of literature — and it's not necessarily literature. But it is something that people keep coming back to and they're drawn to. That's something that needs to be explored and if it needs to be explored on all different levels, then it should be."

"It will only be a more positive result for women," Liu concluded.

Stewart agreed with Liu's sentiment that the new generation of Angels will be a step forward for women. "It is true I think, it is not maybe everyone's immediate response that it would be, like, something we would have to see again because the one I grew up with was so much fun," she said. "The re-imagining is so grounded and well intentioned and really shows the way women can work together now. It tries to be warm and funny, but it lacks a kitch element that we have seen before that works so well."
( 07/27)
Director Elizabeth Banks has found her angels.

Sources tell Variety that Sony has set Kristen Stewart, "Aladdin's" Naomi Scott and Ella Balinska to star in its reboot of "Charlie's Angels." Banks will also be joining the trio as Bosley.

Variety first reported that Stewart was being eyed for one of the leads prior to the other two being tapped.

Scott is set to star in the upcoming live-action "Aladdin," in which she plays Jasmine. The actress already had a rapport with Banks from working together on 2017's "Power Rangers." Scott starred as the Pink Ranger, with Banks as villain Rita Repulsa.

Balinska is a British actress best known for her work on "Midsomer Murders."

The most recent draft of the script is written by Jay Basu and Banks, based on earlier drafts by Craig Mazin and Semi Chellas.

Banks will also produce with her producing partner Max Handelman under their Brownstone Productions banner. Doug Belgrad is also a producer and will co-finance through his 2.0 Entertainment. Elizabeth Cantillon will also produce.

The movie's release date was also pushed back by three months on Thursday, from June 7, 2019 to Sept. 27, 2019.

The film will focus on the next generation of Angels working for the mysterious Charlie. Since the original films, the Townsend Agency has grown considerably and gone global, providing security and intelligence services to a wide variety of private clients with offices and highly-trained teams worldwide. This film focuses on one of those teams.

"'Charlie's Angels,' for me, is one of the original brands to celebrate the empowered woman since its debut in the '70s," Banks said. "This film honors the legacy of Charles Townsend and his agency while introducing a new era of modern and global Angels. I couldn't be more excited to work with Kristen, Naomi and Ella to bring this chapter to fans around the world."
Charlie's Angels" first came to public attention during its five-season run on ABC from September 22, 1976 to June 24, 1981. It was later given the big screen treatment in 2000, with Cameron Diaz, Drew Barrymore and Lucy Liu playing the Angels. That film was a major hit, earning $264.1 million. A sequel, 2003's "Charlie's Angels: Full Throttle" disappointed at the domestic box office, but got a lift from overseas crowds, topping out at $259.2 million globally.
( 05/15)
Welcome to WordPress. This is your first post. Edit or delete it, then start writing!